At What Age Can Children Start Learning a Second Language?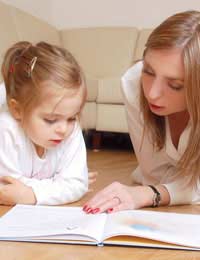 There's no doubt that foreign language skills are an excellent skill for children to have. But at what age are children ready to cope with the demands of learning another language?
Being able to speak and understand one or more foreign languages is a great life skill and something that will help on both an educational and practical level. There's nothing more frustrating, for example, than travelling abroad and not being able to converse efficiently with the natives. Foreign language classes are commonly taught in schools, although some schools don't start properly with other languages until children are secondary age, but could they benefit from picking up another language at any earlier age than this?
Start Earlier to Talk Like a Native
There's a lot to be said for the benefits of early learning, when children are typically keen to learn and retain new information well.
In fact, studies into language and linguistics have found that the earlier a child starts to learn a second language, the more likely they are to develop their language skills and be more proficient at 'talking like a native.' This is especially so if a language is learnt prior to adolescence and the teenage years – earlier than some schools teach it.
In homes with bilingual families, young children are often able to effectively learn two languages without any major formal training, especially if both the languages are freely spoken at home.
As long as children have grasped the basics of their native language first, then learning a second one shouldn't prove too confusing and is perfectly achievable.
How Can You Encourage Language Learning Skills?
If you'd like to enhance your child's learning and education and give them a good start in life with regards to language learning, then there's certainly plenty of ways in which you can do this.
Learning materials, such as books, CDs, DVDs and computer games are available that help children learn basic words and phrases in foreign languages and these are a good start to help introduce the idea of foreign languages to a child. These are great for using at home and something that all the family can get involved in.
If you're linguistically fluent in a foreign language yourself, then teaching your child basic words and phrases is a good move. The teaching can be backed up by imaginary play sessions involving simple actions, such as greetings, buying food or talking to people in foreign languages. If you go on holiday to areas where foreign languages are spoken, it's a good way of helping your child hear the native languages in action and, hopefully, pick up some tips along the way.
To further enhance language skills, particularly if your child is showing promise with their learning or you'd like to help them become more proficient and their school isn't yet offering language classes, then there are often language clubs and classes that children can attend locally. Combining education and learning with fun and enjoyment, such classes can be an excellent introduction to language learning and a good basis on which to develop further language skills as they get older.
You might also like...