Government Grants and Special Needs: What Am I Entitled To?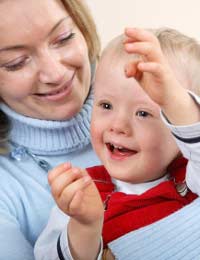 The British school system is gradually getting better at dealing with special educational needs. There is now an expectation that all children will have their educational needs met, and that this will be achieved within the mainstream school system wherever possible.
But the impact of special educational needs (SEN) can still be significant. Many families find that there is a financial strain associated with SEN – and many struggle to secure support from the government.
What counts as a 'special need'?
The term 'special needs' has come to be used as something of a catchall, often with little precision and with relatively little meaning. Here we are concerned with 'special educational needs', also known as SEN. There is a legal definition of SEN. A child is considered to have special educational needs if they find it harder than most children their age to learn, for example as a result of a disability or a learning difficulty.
There is a range of ways in which SEN might manifest. For example, some children have a 'developmental delay', meaning that they learn at a slower rate. Others might have a language disorder. Others still might have dyslexia.
Do I need to pay for extra help?
In the majority of cases, children with special educational needs will get the help they require within the classroom. The vast majority will be assisted within the mainstream schooling system.
The government's own SEN code of practice holds as a 'basic principle' that "all children with special educational needs should have their needs met." In the first instance it is up to your child's teacher to determine how this can best be achieved. They will consider your child's requirements, and will decide what measures need to be put in place, sometimes with the help of an outside expert. You have a right to be consulted at every stage of this process. You will not be required to pay for help that your child receives in the classroom.
What grants are available?
In reality, though, many parents of children with SEN find that they need extra financial support. The range of potential expenditures that could be associated with SEN is seemingly endless, and many parents struggle to foot the bill.
There is a small clutch of grants available from the government that might help you meet these costs. The Social Fund is amongst the most important of these. The Social Fund consists of several different components, including Community Care Grants, Budgeting Loans, and Crisis Loans. Grants and loans under the Social Fund are available to those on low incomes.
A Community Care Grant can help if you need to buy items like furniture or other equipment. You might be eligible if you are in receipt of Income Support, income-related ESA or income-related JSA, and if not having the item in question is having a detrimental effect on the health of you or your child. They cannot be used to pay for school uniforms or school meals. There is no upper limit to the amount for which you can apply, and Community Care Grants are not taxable. You do not have to repay them, and they do not impact your entitlement to other benefits.
Budgeting Loans are available for things like furniture or equipment purchases, or for home maintenance or improvement. Unlike a Community Care Grant, you will have to pay back a Budgeting Loan – although it is interest free. The maximum you can receive in a Budgeting Loan is £1,500.
What other support is available?
Community Care Grants and Budgeting Loans can be very useful to those who are eligible for them. But it is important to understand that it is not only those on low incomes (or in receipt of Income Support) who might feel the pinch. Parents on middle incomes may also find it difficult to foot the bills that may be associated with SEN, but there is significantly less help available for these individuals.
If you don't qualify for government help, you might consider investigating charitable support. There is a range of charitable organisations offering financial help to parents of children with SEN, and one of these may be able to help. The first problem, however, is finding the right organisation.
While there is no central database of grant-giving organisations, there are several sites providing users with a way to search lists of charitable offers. Services like Turn2us can be of use here, as they provide a simple way to search through multiple grants at once.
Finally, if you are in any doubt about the benefits or grants to which you are entitled, you should seek advice from your local Citizens Advice Bureau. They will be able to give you tailored assistance and help you identify potential support.
You might also like...
hi, we are korean, have been living here for 13 years. we have 5 years old kid who is atteding reception, becomes year 1 in september hehas big problem in speaking,and learning even government grants us to have special needs at school. current school didn't do any action in speaking and learning , we have heard all the budget for special needs to school is already provided. in this case, what can we do? WE TRY TO LOOK FOR PRIVATE SPEECH THERAPY TEACHER HERE IN NEW MALDEN. COULD YOU INFORM US OF THIS MATTER? THANKS
RABBIT
- 5-Aug-12 @ 1:24 AM