Rewarding Good Behaviour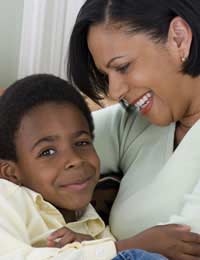 Rewarding good behaviour can become a risky business for many parents. All sorts of questions can pop up once they consider rewarding their child's good behaviour. What is normal behaviour? What is bad behaviour? What is good behaviour? What kinds of rewards are appropriate for good behaviour? How many rewards are appropriate for good behaviour?
Though it may not seem like it, rewarding good behaviour can become a slippery slope. Thankfully, most of these questions can be easily answered and rewarding good behaviour can go a long way towards changing a child's undesirable actions for the better.
What is Normal Behaviour?
The old saying that there is no such thing as normal is almost right in a discussion of children's behaviour. "Normal" in this case will only refer to what is normal for your child, and thus will depend upon a variety of factors such as age, physical, emotional, social and cognitive development as well as your child's unique personality. By observing your child for a certain amount of time and in specific situations you will become an expert on what is normal for him/her, and consequently what is not normal as well.
What is Bad Behaviour?
Very simply, bad behaviour is anything that will hurt, disrupt or show disrespect for one's self or others. While staying outside for an extra ten minutes may not be bad behaviour, it is if your child has done it against your stated wishes. Not only does this show a disregard for your authority, but the sound reasons you had for making such a decision in the first place.
What is Good Behaviour?
To be brief, good behaviour is anything that helps, respects or contributes something positive to one's self or others. For example, a child dressing him/herself in the morning may not always be considered a good behaviour, but it is when you have expressly asked him/her to do so. In this case not only has the child successfully carried out a skill, but listened to your directions as well.
What Kind of Rewards are Appropriate for Good Behaviour?
Giving a reward for a child's display of good behaviour should never be mistaken for a bribe. Children should not be given something for engaging in good behaviour under direction for a finite amount of time, but instead be rewarded for understanding and selecting good behaviours on their own. The rewards themselves should not run towards products or items to be purchased, but towards intangible privileges that children enjoy. For example, many children like to stay up a little later at night, accompany their parent on an errand, select a book to read during bath time or help plan the next meal.
How Many Rewards are Appropriate?
While every parent will view rewards differently, it is wise to remember that if too many rewards are given out children come to expect them and thus have only learned to engage in good behaviour in order to achieve this end result. Working on one problem behaviour per day, and thus offering only one reward per day, is a good guideline for most children.
Rewarding is a practice that many parents choose in order to help their children change their bad behaviours into good, productive behaviours. When children are told which behaviours are unacceptable and choose, on their own, the behaviours that are endorsed by their family, a reward can help cement that they are on the right track. Rewards needn't – and shouldn't – cost a lot or be given freely. Instead, rewards should be used lovingly, and sparingly, to the best effect.
You might also like...