The Importance of Setting Limits for Tweens & Teens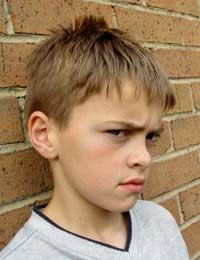 Teenagers may resist the limits that their parents try to set for them, but parenting a teenager requires a balance of encouraging independent growth and keeping them in check so that they don't make decisions that can have detrimental effects on their entire lives. While it can be hard for parents to make the tough calls and risk suffering the wrath of their teens' emotional outbursts, one of the most important responsibilities of parenthood is the willingness to set and enforce a reasonable limit on behaviour and privileges.
Setting and Enforcing House Rules
In order for kids to behave as their parents prefer, they have to know what is expected of them. Rules are not meant to limit children's creativity or force them into some type of rigid mold, but instead are put in place to keep kids and teens safe and to guide them toward responsible behaviours.
Ideally, parents should have had rules in place from the time that their children were very young, but some only come to the realisation that they need to implement limits once their pre-teens begin to display behaviours that they find unacceptable. While it is certainly easier to keep kids on the straight and narrow if they've always been accustomed to living within the guidelines that their parents set, it is never too late to make changes.
Teenagers are at a point in their lives when they are often faced with adult decisions, many of which can impact the remainder of their lives, so it is important for parents to provide thoughtful guidance during the teens and the years just preceding them. Kids and teens must make choices regarding drug and alcohol use, smoking, and sexual activity. All parents realise that very young children need close supervision, but many fail to understand that teens, too, need their parents to be closely involved in their everyday lives.
Encouraging Academic Achievement for Teens and Tweens
Today's kids have a lot on their plates, but the value of academic achievement cannot be underestimated. Unlike a few generations ago, success in many fields requires advanced degrees, so kids and teens need to be encouraged to take their studies seriously. Parents can help by providing their children with the necessary supplies for school projects, as well as a designated area in which to complete homework assignments. Creating a home environment in which academic achievements are celebrated can help kids to do well in school. Another benefit of keeping kids busy with intellectual pursuits is that it limits their idle time, minimising the opportunities for them to engage in less desirable activities.
Teaching through Rewards and Consequences
Tweens and teens often respond well to a system of rewards and consequences; they are more likely to continue behaviours that get them accolades than those that result in punishments (aren't we all?!), so parents can guide their kids toward preferred actions by paying attention and complimenting their good choices. It's also important to keep the lines of communication open, especially as kids enter their teen years. If parents are too quick to be harsh or judgmental, kids are apt to simply shut themselves off and keep quiet about their lives. Parents can and should set limits, but parenting teenagers requires strong, yet respectful guidance.
You might also like...