About Our Site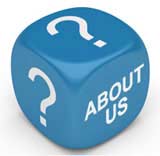 KidsDevelopment was formed to offer a unique reference point on kids' progress, behaviour, learning and thinking.
Parents often worry about the progress that their kids are making. Are they meeting the standards for healthy development? Keeping up with their peers?
Experts agree that while developmental milestones matter, each child is a unique individual and as such, will not always learn and grow in a "textbook" fashion. We cover the physical, emotional, social, and intellectual development of children from birth through their teenage years, providing accurate information so that parents can recognise when to relax and when to seek help.
Finding info that you can trust isn't always easy, especially online. So many websites come and go and others, even those that stick around, sometimes employ a "copy and paste" mentality—simply repeating whatever "facts" they uncover by doing a quick read of the work that they find via search engine and then passing it along without verifying the legitimacy of the particulars.
That's not good enough, and is both lazy and irresponsible.
We are dedicated to providing readers with the facts that they seek, presented in a clear and friendly fashion. Many of us are parents ourselves and understand how important it is to be able to settle our minds when we are concerned about the health and development of our children.
Our writers and researchers are committed to offering the most current information available so that with just a few clicks, parents can access and keep abreast of the latest studies in child development. We believe that you deserve nothing less.

Related Articles in the 'Site Information' Category...