Children and Problem Solving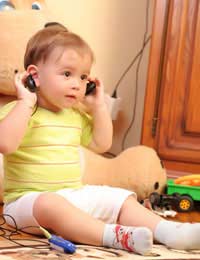 On of the most important skills that children need to master is their ability to become independent thinkers and problem solvers. The basis of all future learning lies in the ability to break down a problem into manageable parts until a solution is determined so building children's abilities as well as their confidence, is vital to producing children who are challenged, rather than frustrated, when faced with new situations.
Toddlers and Beyond
Many parents find that as they watch their little ones, they can almost see the thought processes that the kids employ as they engage in creative play. It can be quite enlightening to see children as they make advancements in their problem solving skills, making parents understandably proud. Young children are full of questions. Even before they can verbalise them well, observant parents and other carers notice that toddlers and preschoolers face numerous questions every day and often seek creative ways to find their answers. At times, children who are testing the patience of their parents are in reality, simply testing their problem solving abilities. Consider the following questions that most parents have seen their young children attempt to find answers for:
"What would happen to the milk if it were to pour out of my cup?" "How much of me would fit into that shoebox?" "How can I reach the plate of cookies up on the counter?" "What happens to objects that go down a drain?" "Would Mummy's car keys fit into my rain boots?" "Will my baby sister like the sound of my growling dinosaur toy as much as I do?"
Children (like the rest of us) learn by forming questions and seeking answers. While learning for little ones is often messy and noisy, parents can't help but to look in wonder at the fantastic ways that their children's minds work. As they grow, the problems that children encounter may be more complex, but the process is much the same.
Thought Processes
Most problems require multi-level thinking, with both creativity and logic coming into play. Children need to draw from their existing knowledge (logic) while generating new ideas (creativity) for solutions to new challenges. The ability to employ both types of thinking in tandem is key to successful problem solving. Parents can foster creativity and logic in their children in a number of ways. Posing questions that require thoughtful responses (rather than simple yes or no answers) is one good way for parents to encourage their children to become good problem solvers.
Creative Thinking
Confidence is vital for creative thinking since it requires that children experiment, take risks, and make mistakes. Parents who ask questions with a number of "correct" answers encourage their children's ability to think creatively, while building their confidence and capacity to think in flexible ways. Some examples of requests that encourage creative thinking:
"Name some things that are green."
"What things could we make out of paper plates?"
"How many ways can you think of to travel?"
"Why do you think the girl in this picture looks happy?"
Logical Thinking
Also called critical thinking, logical thinking requires the ability to sort, compare, and classify. Typically, logical thinking demands some previous knowledge that may be useful in solving a new problem. Some examples of requests that encourage logical thinking:
"Can you sort your crayons, paints, and markers by colour?"
"What do bears and zebras have in common?"
"In what ways are different vehicles alike? Different?"
"What materials would you need to make a sweater?"
Practice Makes Perfect
Like all skills, having sufficient time and opportunity to practice problem solving is vital for successful mastery. Parents and teachers should do all that they can to encourage children to be good problem solvers, providing them with projects that require independent thought and experimentation. Children should be allowed and even encouraged to make mistakes since trial and error learning builds a solid base of knowledge from which children can later refer.
Kids should never be teased about testing out their hypothesis, even if the outcome seems obvious to onlookers. Parents need to keep in mind that the reason they can foresee the outcome is because they have previous knowledge that relates to the problem that the child is trying to solve. In time and with encouragement, kids will come to their own conclusions and they learn best by doing, rather than simply hearing about how something is done. Besides, you just never know. All great discoveries and inventions were created by people who trusted their ability to see an existing problem in a new and creative way!
You might also like...