Games That Encourage Learning and Thinking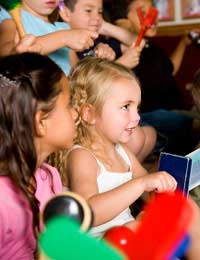 Nothing helps children learn and remember more than learning that's fun and enjoyable. One great way of helping your child gain new skills and further their educational knowledge is to play games that encourage learning and thinking.
Board and Card Games for Learning and Thinking
Board games and card games are loved by children and the fun element of playing a game cleverly disguises the fact that there's actually an educational and learning element to it. Even better is the fact that most games can be played and enjoyed by all the family, including younger children and grandparents.
There are plenty of board and card games that encourage learning and thinking, including old favourites and newer creations. Junior versions of games such as Trivia Pursuit are great for encouraging children to think about the answers to questions in different subject categories. Other board games, such as Rummikub, involve thinking carefully about when to make moves and working out who might have certain cards (this also has a strategy angle involved too).
Card games, such as memory games or Families, are popular with young children and help to encourage them to think about and remember where certain cards were placed and where others might be.
Video and Computer Games for Learning and Thinking
Most kids enjoy playing computer and video games, but did you realise these could also provide and educational and learning angle? It's true, although you may need to encourage careful selection of games so that your child plays the ones that could help them with learning and thinking.
For example, puzzle-based video and computer games, that involve a degree of thinking to solve puzzles, such as the Professor Layton series of games, are great for aiding the development of thinking skills. Many of the games involve solving a series of puzzles, with greater rewards and scores at the end if everything is solved correctly. These types of incentives can be very engaging and spur on a child to keep playing the game, which in turns aids learning.
Of course, there is a fine balance involved between playing to learn, and playing due to being addicted, and it's never ideal to let children's lives become over-run with video and computer game playing.
Other Games for Learning and Thinking
In addition, there are lots of other games that you can play with your child that help them develop better thinking processes, learning and knowledge. When you're out and about travelling in the car, shopping, or visiting new places, you can play games that involve remembering what you've done or what you've seen, or you can get them to try and guess what certain objects are or how things work.
Games and play can be widely incorporated into daily life with a child and the more that parents and families are involved in the process, and the more natural it all seems, the better. One of the best ways in which children learn is through repetition and playing favourite games together, reinforcing the learning process, is a perfect way of aiding early learning and development.
Kids Development is sponsored by Purely Energy, who have funded a lot of our content. If you are looking for a low cost business energy supplier, take a look at their website.
KIDS DEVELOPMENT IS FOR SALE.
This website is for sale [more info].
You might also like...